For many times, I have thought about what traveling offers to me: from new experiences about monuments, landmarks and food, to sightseeing and activities that I dont' have back in my country. But, for the last years that I have been wandering around more often, I realised that the best part about traveling is getting to know people from other places. Travelers like you, with unique personalities and ambitions, who seek to explore each corner of this world, living a life as vivid and complex as your own. Probably, you may get to know some of them, but you will lose the chance to meet even more. This whole feeling could be described with one word: SONDER.
So, I decided to start a travel post category with stories coming from various travelers I got to meet during my trips. Interviews with strangers that became companions for a little while and some others friends waiting to reunite once again.
My first guest is Aurora, a fellow traveler that I encountered in one of my trips. When I mentioned her about my idea, she agreed to participate right away!
Hey there! Share with us a mini bio – how will you describe yourself in few sentences?
My name is Aurora and I come from a small town in north west of Spain. I consider myself a curious, sociable and cheerful person. What I love most are any new adventures, traveling and my current job as an engineer.
Do you remember how we got to meet each other?
Hmm…we met in Rome in a famous bar (might be the same name with the square?)in a beautiful area called Trastevere. I was hanging out witha girl from Germany that I met at my hostel in Rome. That's when we met with your friend.I remember that we had fun sharing our opinions and experiences.
It was nice that night, even if rain interrupted our conversation. So,when and where did you make your first trip?
I used to travel with my parents all over Spain when I was a child, but I would like to mention my first trip out of the country in Budapest with my friends in 2011 when I was 19 years old. Unique experience!
Is there a journey that you think has changed you as a person or even your perspective about life?
I think all my trips have changed my perspective in different points of my life, but if I have to mention one, is when I was for one year in Australia. That was my first trip travelling alone for a long time and it was hard at first but then I was proud of myself to go far away from my hometown and my people. That made me more self-reliant among other things.
Traveling with or without company? And why? Which are the limitations in each situation?
I like travelling with friends, family or partner, but I realized that I prefer travelling alone because it's easier to organize, I do whatever I want in each moment during my trip without asking to anyone and I have more chances to meet new people and new experiences.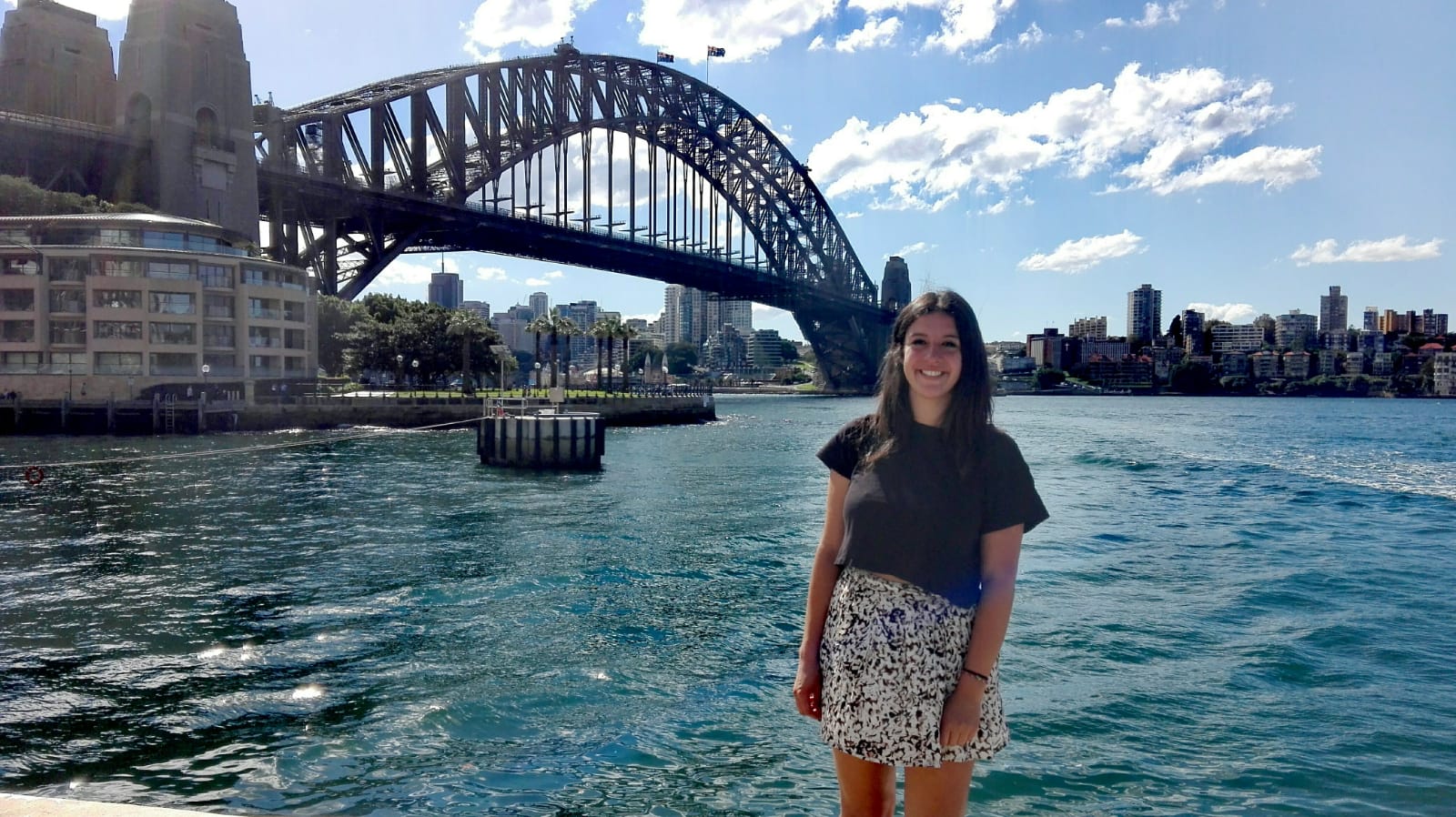 Do you have a travel tip that comes top on your list?
Firstly, I would strongly recommend anyone to travel alone once in his/her life. My second tip, there isn't an exact unsafe place in this world, it's always our preconceptions that creates this feeling of being anxious and scared about a destination. Finally, we just think about taking nice pics and go straight to post in Instagram, but I recommend enjoying every day of your trip as your last day in your life and do all activities you can do, meet new people, history and culture.
Is there a food that when you tasted it in its origin country that you could never eat it in yours?
In general, Asian food tastes different there. Although I found good Asian restaurants in my country, it's not the same. I recommend so much to try Thai, Malaysian and Burmese food.
Have you ever come face to face with some extraordinary or else unique experience?
When I was travelling over south east Asia, I was a volunteer in a school in a small town, north of Thailand where I was the only foreigner and I feel like at home. All the people make me to feel so comfortable and I remember each child and each person from that village. I learnt a lot from them, and I hope they had the same feeling with me.
Imagine that one day somebody gives you a proper amount of money (e.g. 25.000€) to travel. Which places and activities would be on your bucket list?
Firstly, with that amount of money I would make a plan to travel all over the world. But let's think about the question… I want to do more volunteering experiences in Africa and South America, skydiving, see northern lights in Scandinavia, skiing in Alpes, explore Antarctic, live one year in Japan and the last one, rent a motorbike and travel across Vietnam.
What is traveling for you? How would you describe it in one sentence?
I can describe it in one word and it's freedom, real freedom. I love my job but when I'm travelling, I don't have any responsibilities, no rush, no timing.
Last but not least, what is your opinion about Greece? Either as a foreigner who have been there or somebody who had the chance to explore the country for a while.
I haven't been in Greece before, but in my opinion, it has a lot of culture, with thousands of years of history and beautiful places that you can explore as Athens, and also beaches and beautiful islands to explore. Definitely I will go to Greece as soon as possible!
Well I hope you will love it! And I hope we may meet again, someday!